West Hampstead Underground Station
Today we are publishing the finalised images of our proposals for an upgraded West Hampstead Underground station - with step-free access and a new entrance on the west side of West End Lane. The plans have been drawn up for the NDF by local architect, Guy Shackle, and with the support of local landowner, Richard Loftus. The images show how a new station could be constructed and what it could look like in day and night. Click on the pictures to get large versions on a new tab.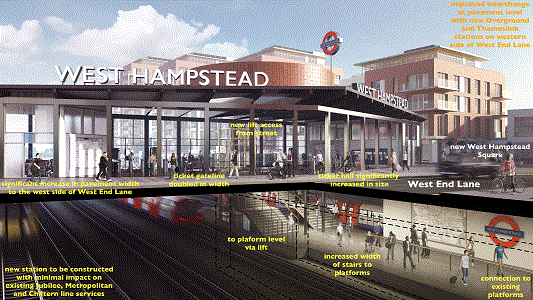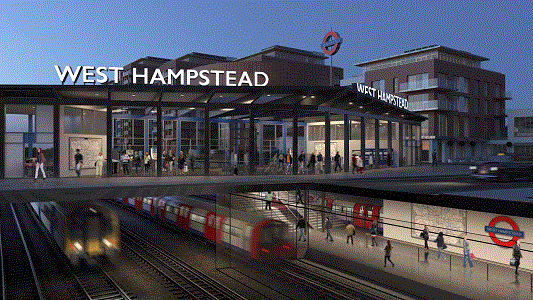 We will be using these images to lobby TfL, the GLA, Camden Council and other stakeholders to commit to an upgrade of the station - as a vital part of the West Hampstead Interchange.
We are also asking politicians of all parties to support our plans in the run up to the London elections on 5th May. We're delighted that the Labour, Conservative and Liberal Democrat candidates for the Barnet & Camden GLA seat have all given their backing to the proposals.
We will be discussing the plans further at the next NDF meeting on Tuesday 10th May.

In the meantime, feel free to let us have your comments. You can also have your say via our Twitter account - as well as our new Facebook page.